Configure your first Mikrotik Router
If you have already created a high site click on it to see its details as below: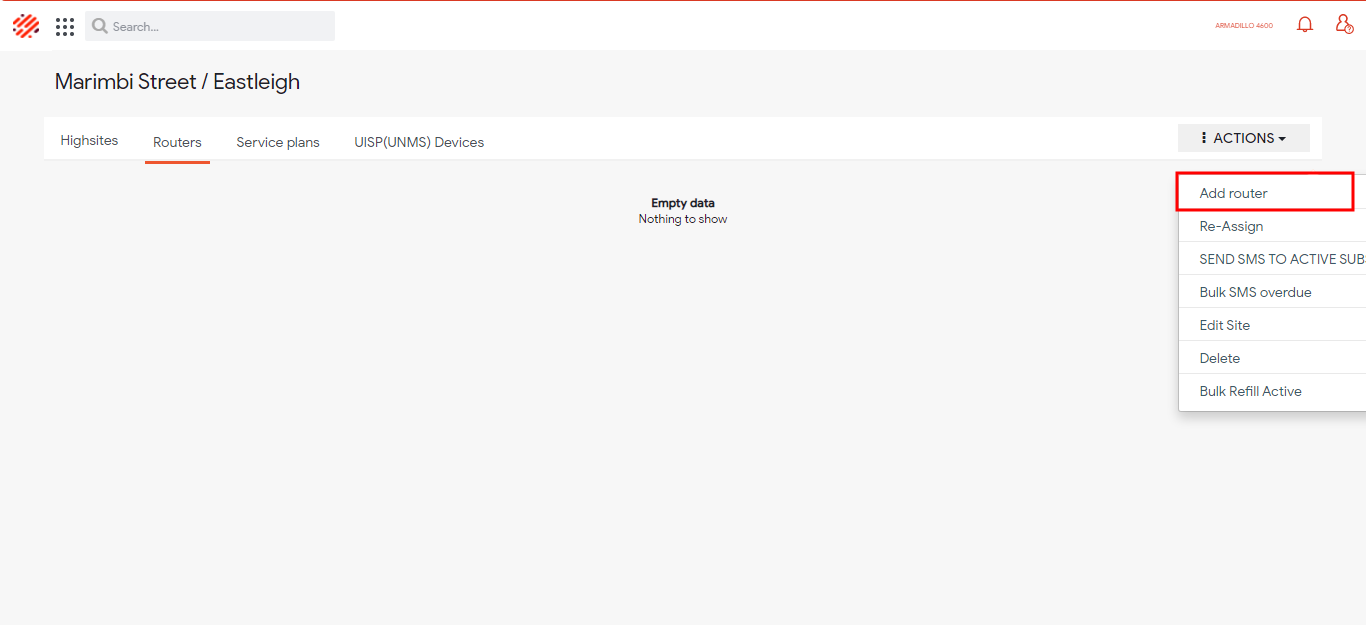 Click add router the below form should open.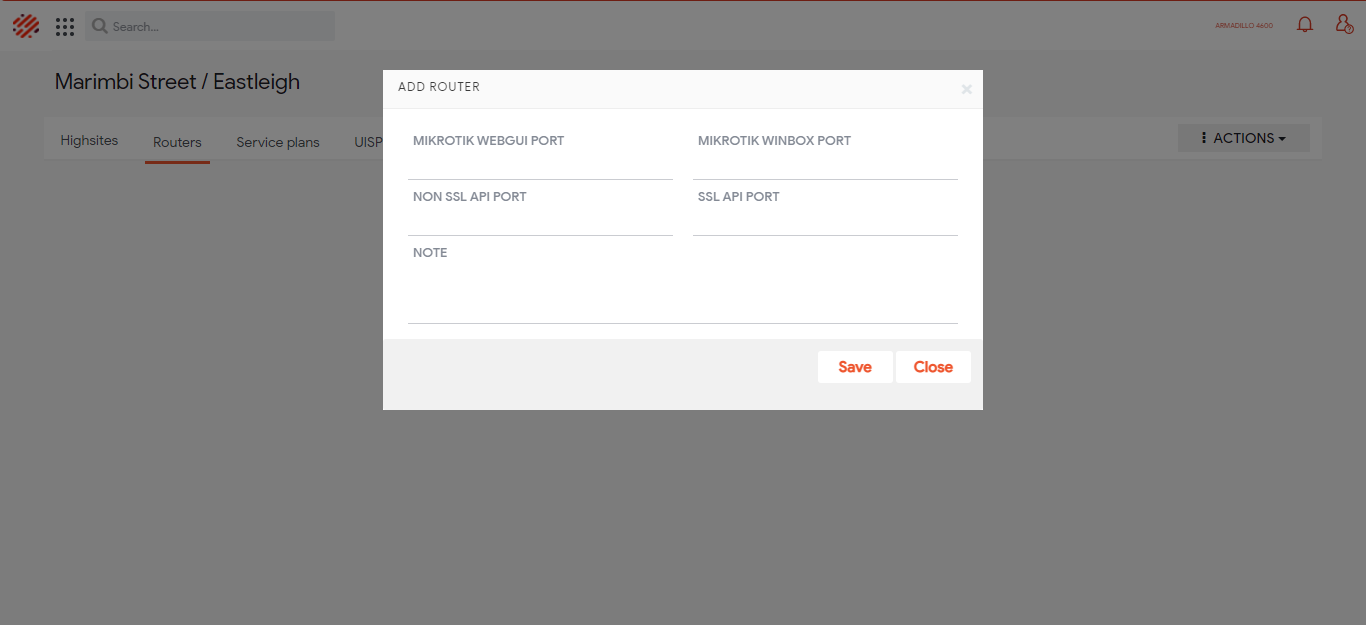 Click Save you should see your router saved under routers;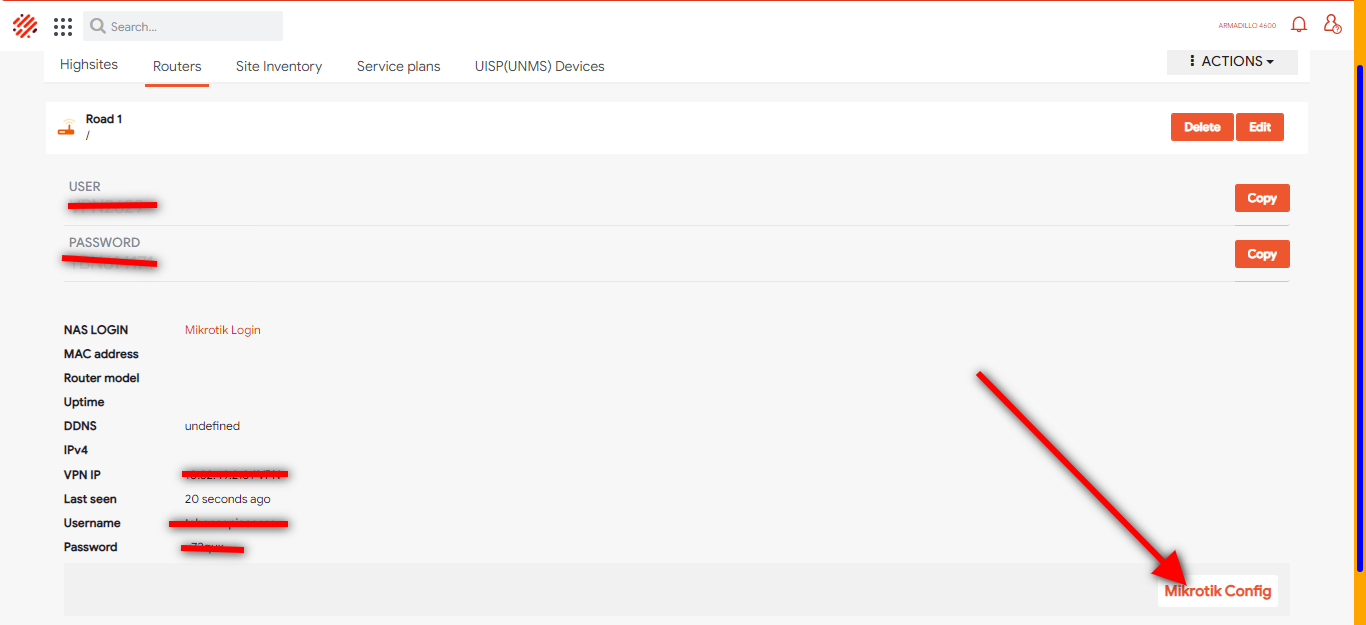 Click on Mikrotik Config a file will be downloaded.
Open winbox.
Drag and drop this file under Files.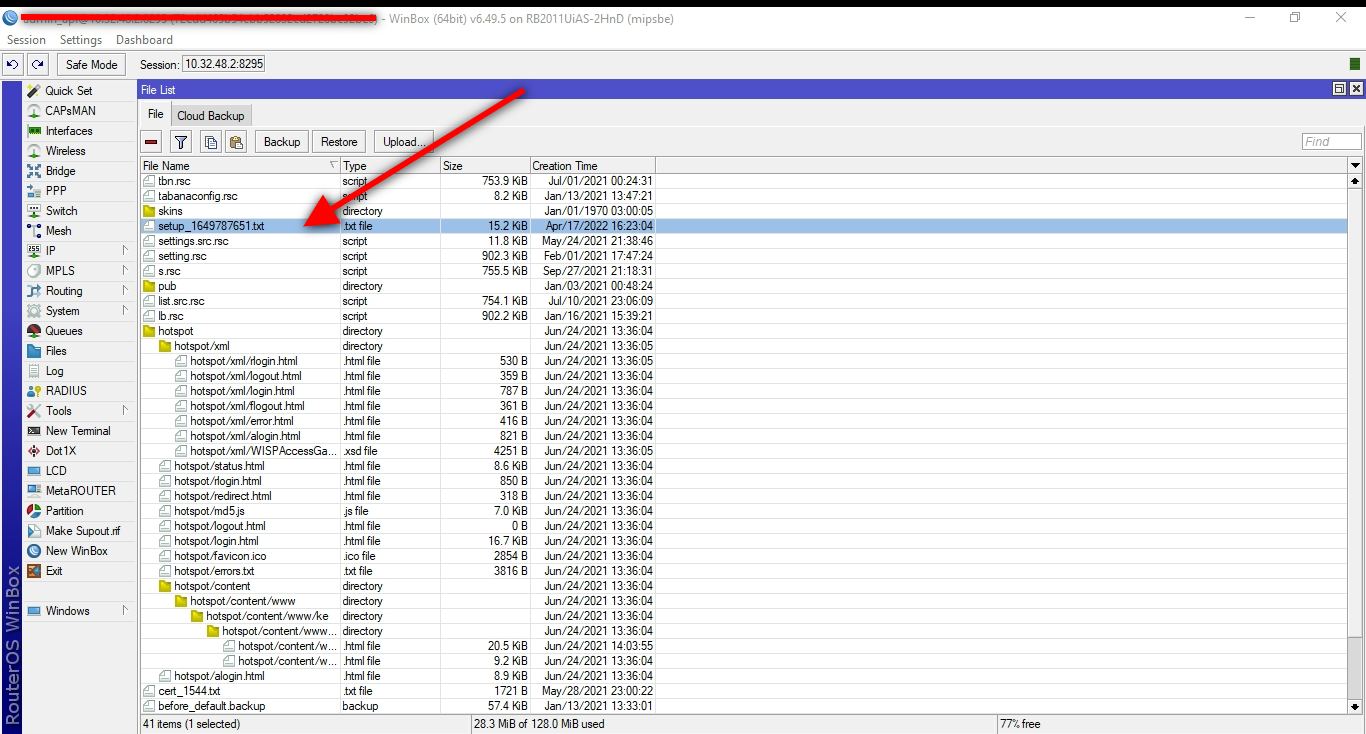 Still, on winbox Open Terminal - it is assumed that you already have MikroTik setup and it has internet access.
- type in;
import file=setup_********.txt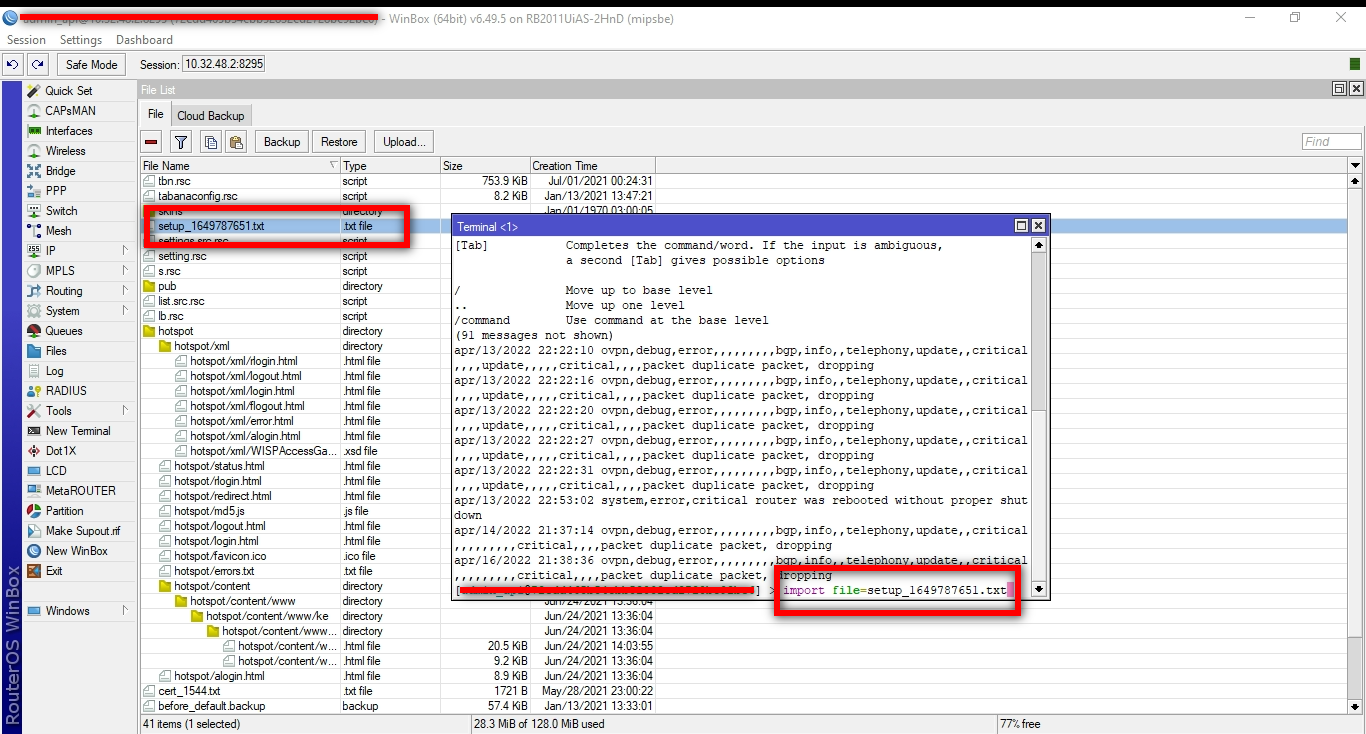 Each Script is unique to each MikroTik router board the only exception is if you are replacing a router;
The script will configure and add the following:
Bridge Interface known as bridge1 interface, will be skipped if it already exists.
PPP profile with default IP addresses - you can adjust this to your liking, default ones should work okay.
VPN profile - you do not need to adjust this.
VPN certificates - OpenVPN will not work if certificates are not set properly.
RADIUS - For PPP only.