Add your first subscriber
To add a new customer Click on ::: then click on Create PPPoE accounts.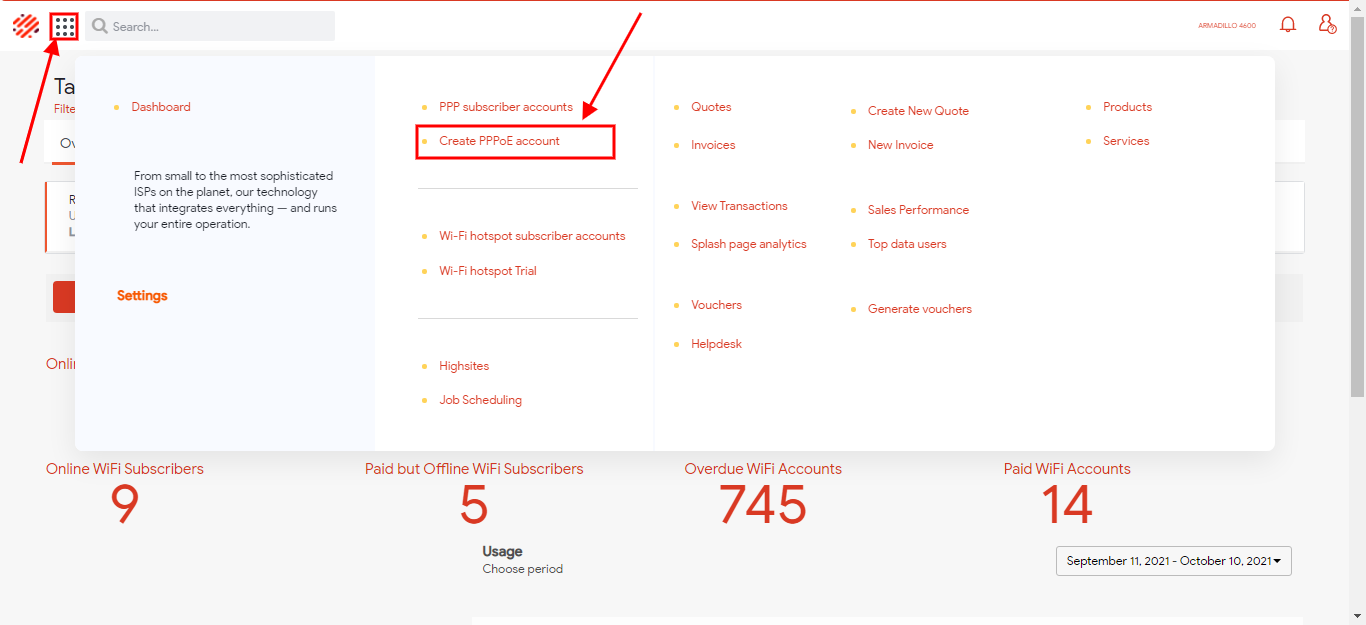 We have 3 Tabs: Service details, Contact details, Device details.
Service details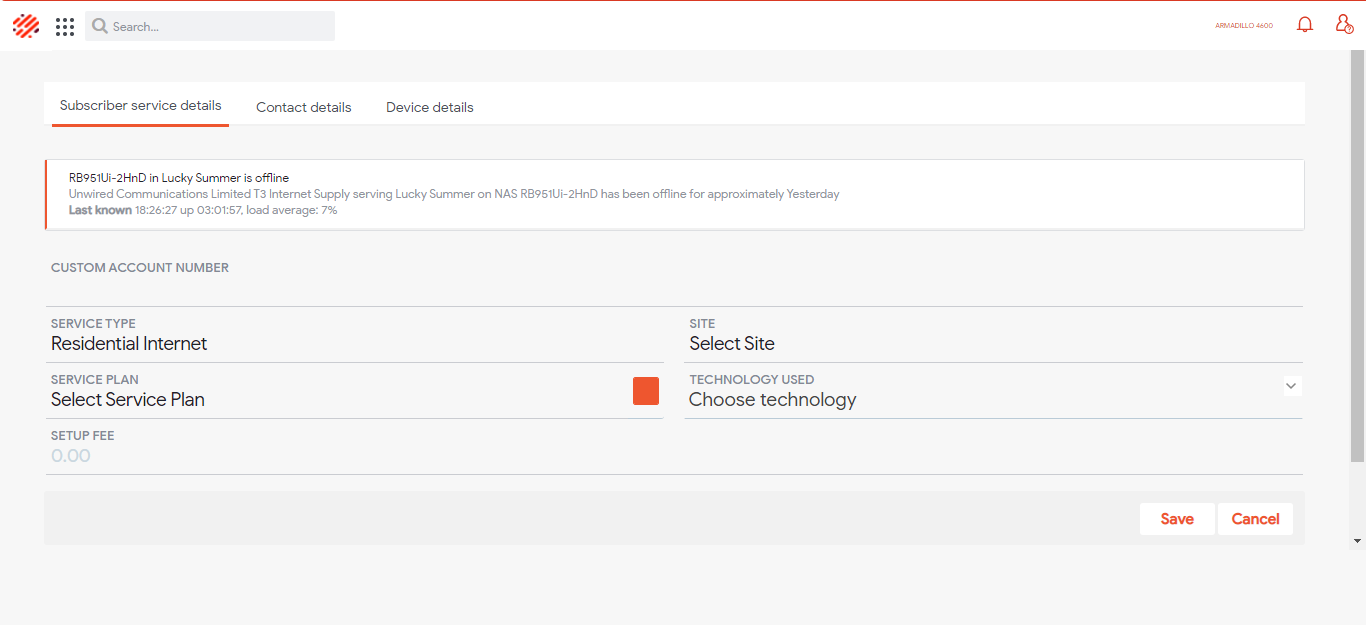 CUSTOM ACCOUNT NUMBER: This is the PPPoE username, Tabana ISP software as a service generates PPPoE credentials by default.If for some reason you do not want this to be generated then fill this field with whatever you want to be your PPPoE Username - remember this will be used as an account number when making payment.
SERVICE TYPE: You have 2 options here - home or business this is for your record it does not influence anything else.
SITE: Choose a High site you want to associate this customer with - this will be useful when sending site-wide SMS in case of service downtime.
SERVICE PLAN: This is a service plan package assigned to this customer - it will dictate how much the customer will be paying after a certain defined period of time.
TECHNOLOGY USED: This is how the customer gets connectivity from your high site - this is for your records, it does not influence anything else.
SETUP FEE: if you charge an installation fee or any other fees for that matter capture it here so that it is deducted when payment is made to this customer's account.
Contact details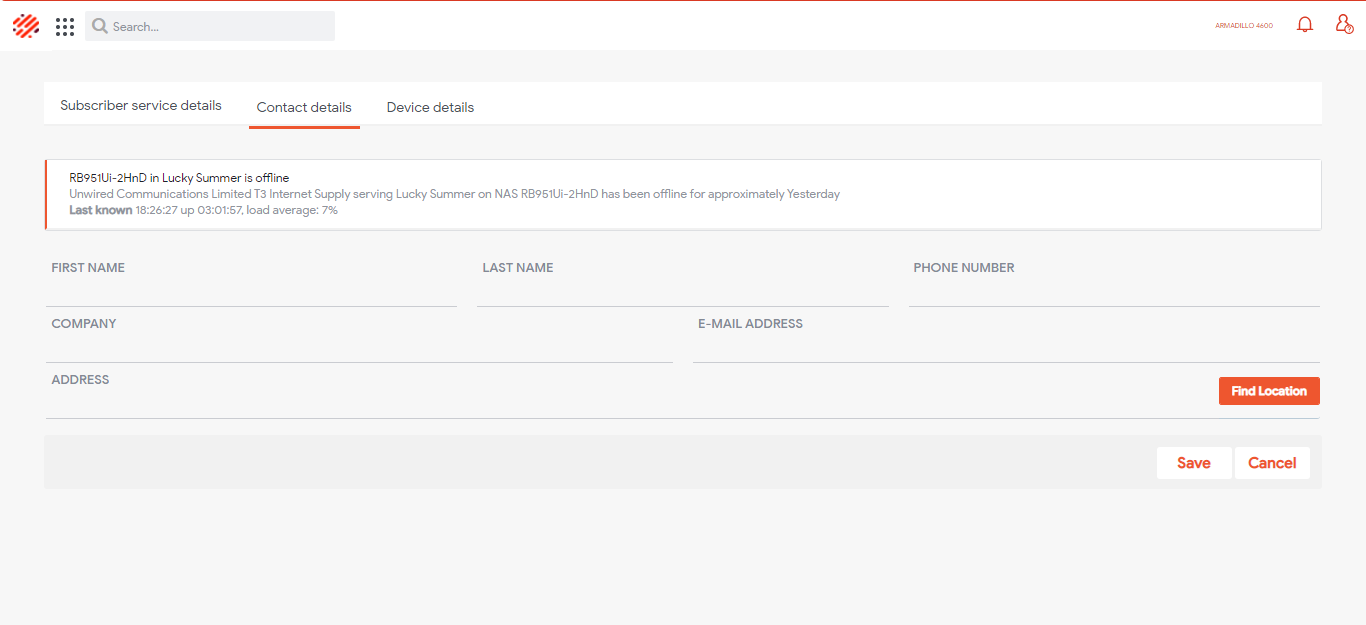 FIRST NAME: Customer's first name.
LAST NAME: Customer's last name.
PHONE NUMBER: Customer's phone number.
COMPANY: If it is a company - include its name here.
E-MAIL ADDRESS: If you need to send Invoices to this customer include this otherwise leave blank.
ADDRESS: Customers residence.
Device details
Businesses that provide unpaid equipment to their customers need to fill this.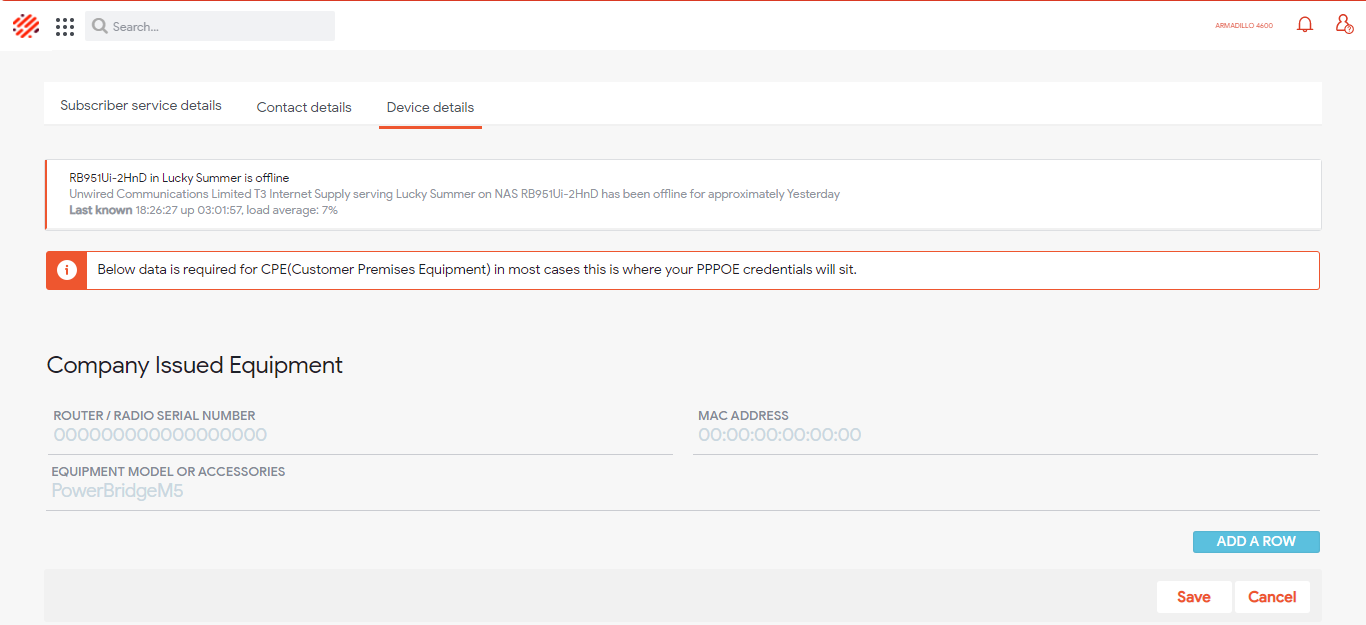 ONU / ROUTER / RADIO SERIAL NUMBER: Serial number for Inventory purposes.
MAC ADDRESS: Device MAC address for your Inventory.
EQUIPMENT MODEL: Manufacturer for Inventory purposes.
ADD A ROW: Add more equipment.